CPD Workshop Evening on Q-Switch lasers for pigmentation treatments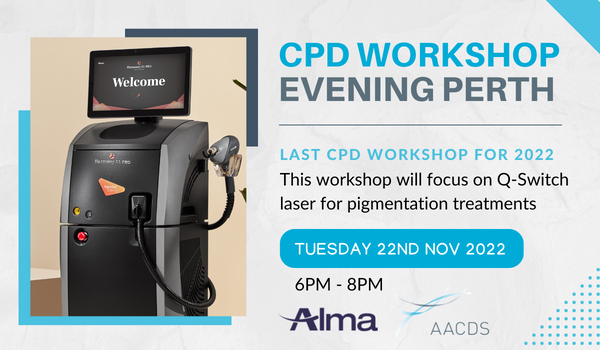 Our last CPD workshop for 2022 is not to miss! This workshop will focus on Q Switch laser for pigmentation treatments and will be held on Tuesday 22nd November 2022 from 6pm – 8pm at our Perth Head Office.
THE FOCUS WILL BE ON:
Classification of Pigmentation
Treatment Options for Pigmentation Conditions
Mechanism Q-Switch Lasers
Harmony XL Pro SE – Clearlift (Nd:YAG Q-Switch Laser)

BEFORE AND AFTERS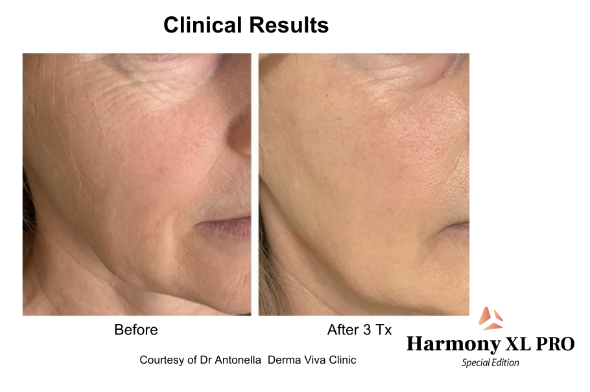 AGENDA OF THE EVENING:
Presentation by Sabine Kojayan – Alma Clinical Applications Specialist
Q & A live session
Enjoy drinks and nibbles while networking with like-minded aesthetic professionals!
PRESENTED BY:
Sabine Kojayan
Clinical Applications Specialist
Alma Lasers Australia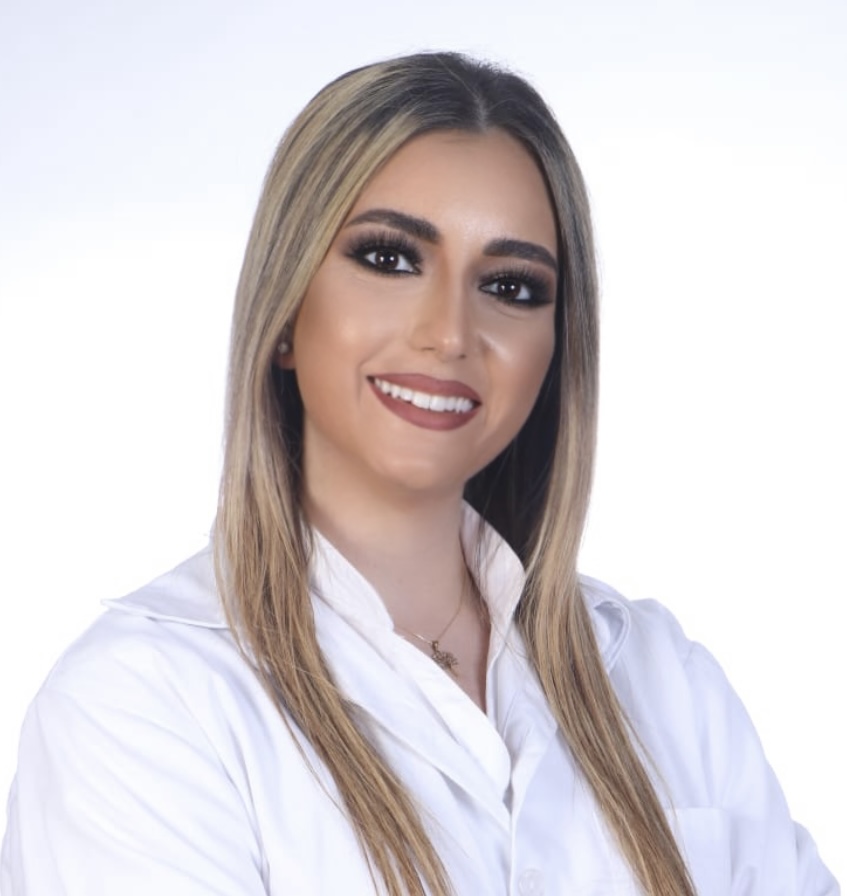 Sabine is a Clinical Applications Specialist who works with Alma Lasers Australia to deliver unique clinical education to healthcare professionals regarding energy-based devices.
Sabine believes in empowering people's skin confidence and achieving their skin health; by helping them think better, look better, and feel better.
With a track record of success working in the medical and pharmaceutical industry.
Sabine's Accreditations include:
Bachelor's degree in Biochemistry
Master's degree in Research in Pharmacology
Publications include:
Effect of 2,3 dihydroxyphenyl propionic acid on patients having type II diabetes.
WHO SHOULD ATTEND?
AACDS Alumni and Current Students
Doctors
Nurses
Dermal Therapists and Practice owners
WHAT WILL YOU GET?Aesthetics CPD Certificate of attendance will be awarded to all attendees.

TICKET PRICE$59 inc GST – Non-AACDS Students/Graduates
$49 inc GST – All Past & Current AACDS Students
Please use code "AACDS" to obtain discount