CPD Workshop on Tattoo Removal and Pigmentation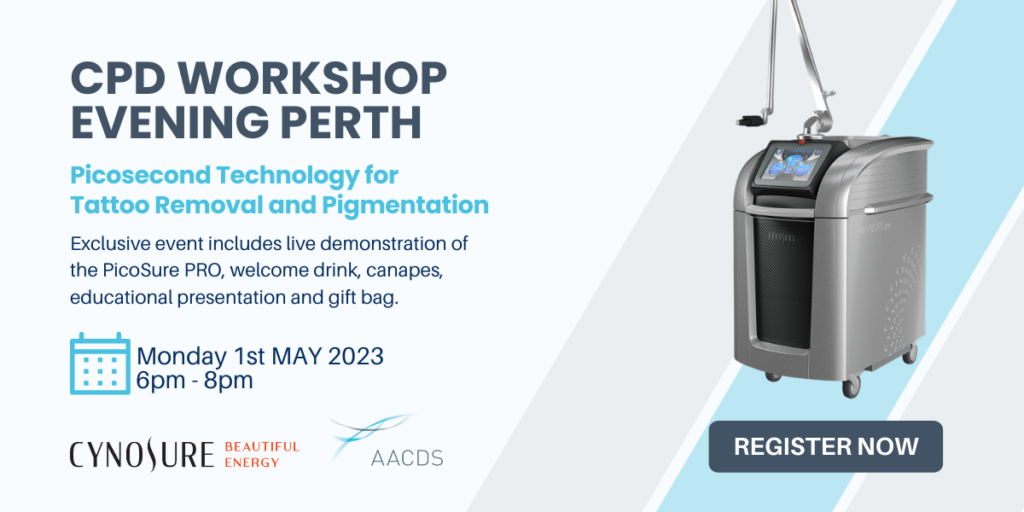 AACDS together with Cynosure are holding a CPD workshop evening on Monday 1st May 2023 in Perth from 6pm – 8pm.
This CPD workshop will focus on the Picosure Pro device which delivers 755nm energy in picoseconds; the delivery is so quick that it spares the skin from high thermal damage while optimally targeting unwanted pigment, wrinkles, acne scars and pores with less downtime than traditional lasers.
LIMITED SPOTS AVAILABLE.
Exclusive event includes live demonstration of the PicoSure PRO, welcome drink, canapés, educational presentation and gift bag.